West Covina, CA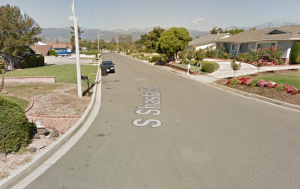 Download Recent Transaction – $174,000 Business Purpose Refinance, West Covina CA
Property / Loan Information
Property Type
Single Family Residence
Lien Position1st
 TD
Loan Amount
$174,000
AVM Value
$429,200
Occup
Non-Owner Occ.
Lender Rate
6.75%
LTV on AVM
40.54%
Loan Type
Business Purpose Refinance
Amortization
Interest Only Due in 12 mos.
Guaranteed Int.
5 Months
Borrower sought a new 1st trust deed to payoff existing mortgage. This investment property currents rents out for $1,840.00 per month.
Subject is a 1 story SFR with 2 bedrooms, 2 bathrooms. Property is located in West Covina. The property measures 1,655 sf on a 8,872 sf lot. The Property is centrally located next to shopping, entertainment, and good schools.
Mortgage Vintage, Inc. was able to fund this hard money loan in West Covina, CA, within 3 business days from receiving the signed Term Sheet.