Lending on individual Trust Deeds remains a highly fractionalized and very subjective business that is utilized by a select number of high net worth individuals and boutique private money lending firms. This private money industry structure presents mortgage brokers with a difficult task of finding these random individuals and firms. Mortgage Vintage, Inc. ("Company") is looking to remove these industry obstacles by being the dominant source of funding for Equity based residential loans, while reducing the subjectivity by adhering to a strict set of underwriting guidelines that are based on common sense. Mortgage Vintage, Inc. is filling the gap created from the strict federal lending guidelines and is providing liquidity for borrowers impacted by lengthy loan approval times, Debt to Income, Tax Return and stringent Credit requirements.
Mortgage Vintage, Inc. offers investors the opportunity to earn consistent above-market returns and diversification in their investment or retirement portfolios by investing in prime California Trust Deeds through www.crowdtrustdeed.com. The benefits of investing in Trust Deeds include stable monthly income whereby investors receive monthly interest payments at the agreed upon interest rate for the term of the Note. Our investors have consistently earned annual returns of 10-12%.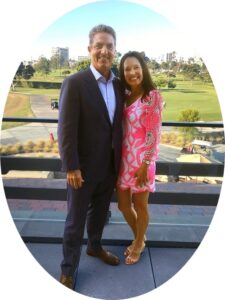 In addition to excellent returns, Mortgage Vintage, Inc. places a premium on Preservation of Capital. Investors are returned the principal amount of their investment at the maturity date of each loan, or, their investment can be reinvested.
In 2019 Mortgage Vintage celebrated its' 10 year Anniversary. We were honored by the heartfelt comments from Co-Founders, Employees, Investors, and Brokers.  Thank you for helping us get to 10 years and look forward to future private money loans that help support business', neighborhoods and families.
Management Team
Sandy MacDougall, President and Founder, brings a wealth of financial services and technology expertise to Mortgage Vintage, Inc. and CrowdTrustDeed.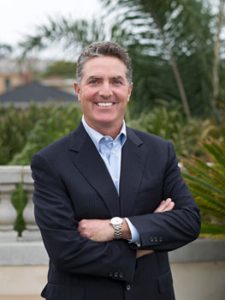 At Mortgage Vintage,  Sandy specializes in originating residential and commercial business purpose real estate loans in California.  At CrowdTrustDeed he provides an online marketplace for Trust Deed investors.
Sandy leverages over 35 years of successful Financial Services and Real Estate Industry expertise including over 25 years of experience in the Lending Industry.  Sandy and his team have originated more than 590 private money loans totaling over $150 Million in original balances.  Mortgage Vintage services more than $51 Million in Loans and Lenders now receive over $4.50 million per year in interest payments from their Trust Deed Investments that receive a 10% yield on average.
These hard money loans and subsequent Trust Deed Investments are primarily based on equity in the property. Loans are secured by Deeds of Trust on real estate and are further secured by a promissory note and personal guarantee. Sandy provides a win-win-win scenario with brokers, borrowers and investors and works closely with all parties to ensure a secure, fast and professional transaction. Sandy always focuses on customer service and his clients can count on a strong commitment to the highest standards of compliance, origination, underwriting and servicing.
Sandy has orchestrated hundreds of real estate transactions throughout his career on residential, multi-family and commercial properties.  Whether the transaction involved a property sale, lease or a loan, Sandy understands the needs of his clients and secures the best solution available. His unique approach to financing with private capital allows speed and flexibility that traditional banking environments cannot provide.
Sandy launched his successful sales and marketing career with IBM and spearheaded many strategic software solution sales to large multi-national Banking clients including Citibank and Union Bank. After IBM, Sandy enjoyed a successful career as a Commercial Real Estate Broker with the World's largest Commercial Real Estate Firm, CBRE.  CBRE sent Sandy to Mexico City to facilitate a newly formed Joint Venture that aimed to take advantage of the new North American Free Trade Agreement (NAFTA).   Sandy used his fluent Spanish language skills, leadership, technical prowess and energy to negotiate large office lease and sale transactions in the Capital of Mexico.
After returning to the U.S.A. Sandy capitalized on his international experience and sold banking software systems for Visa International.   With the emergence of the Internet, Sandy transitioned into Internet Banking Systems sales followed by a successful career in Mortgage Software business development.  While working for mortgage industry behemoths including Fidelity National Information Services (NYSE: FIS) and First American (NYSE: FAF), Sandy developed expertise across the entire mortgage lending spectrum from Origination to Underwriting to Servicing to Capital Markets.  Sandy's previous clients include: Wells Fargo, Bank of America, Citibank, JP Morgan Chase, ING Direct and Union Bank.
For borrowers, Sandy and Mortgage Vintage have developed a variety of hard money loan programs that fit in the seams of conventional loans.  Whether the borrower needs financing to fix and flip, fix and rent or supplement his/her business, Sandy and his team provide a fast and professional loan.
On the Lender side, Sandy founded and launched CrowdTrustDeed on January 1, 2015.  CrowdTrustDeed is a crowdfunding solution for real estate financing that brings together borrowers and lenders through a simple online interface. CTD's goal is to solve the problem of inefficient, fragmented, and opaque real estate lending by using technology, data-driven processes, and expert human touch to create transparency and efficiently underwrite projects. CrowdTrustDeed fills the void in between slow, over-regulated banks, and hard money lenders that cannot supply timely or consistent sources of capital. The transparent, simple and efficient solution allows qualified investors to easily diversify their funds while giving borrowers reliable access to funds for rehabilitating properties in need.
The Trust Deeds sold on CrowdTrustDeed earn exceptional rates of interest and can be either short or long term. Investors are provided with the Promissory Note, Deed of Trust and other documents to give them peace of mind that their investment is secure. All loans are serviced through a nationally recognized licensed, bonded and insured loan servicing company. Investors get their payments quickly with ACH deposits that go directly into an investor's account.
Sandy is honored to have been elected to serve the California Mortgage Association (www.californiamortgageassociation.org) on their 2019-2020 Board of Directors.  He looks forward to contributing to this tremendous Private Money Lender Educational and Legislative trade organization.
Sandy graduated from UCLA and earned a BA in Business Economics. Sandy is currently a member of the Education Committee in the California Mortgage Association (CMA) and serves as a Toshiba Classic Volunteer for Hoag Hospital.  Sandy enjoys golf, tennis, skiing, surfing, Mariners Church and time with his family including his wife Sharon, daughter Lexie and son Nicholas.
CALBRE #01870605
— — —
Mayumi T. Bowers: Director of Operations and Underwriting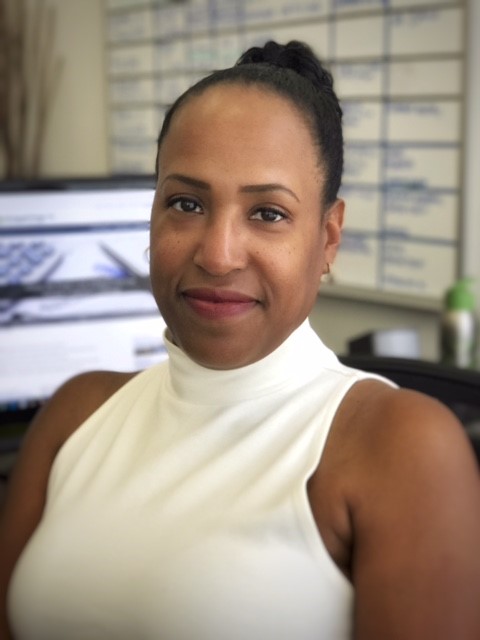 Mayumi T. Bowers is Director of Operations and Underwriting for Mortgage Vintage, Inc. and CrowdTrustDeed, a lender/broker which sells and originates residential and commercial business purpose real estate private money loans, in Orange County, California.
As Director of Operations and Underwriting, Mayumi oversees loan originations, underwriting, closing, and compliance.  Mayumi has over 20 years' experience in commercial real estate experience having worked in commercial real estate property management, leasing, investment, and lending.
Mayumi holds a B.S. and M.B.A. from Pepperdine University and a J.D. from Loyola Law School, Los Angeles.  Mayumi is licensed by the CA Dept. of Real Estate.
CALBRE #01255527
— — —
John Storck: Director of Business Development – Creating Win-Win Opportunities by Making Good Loans to Good People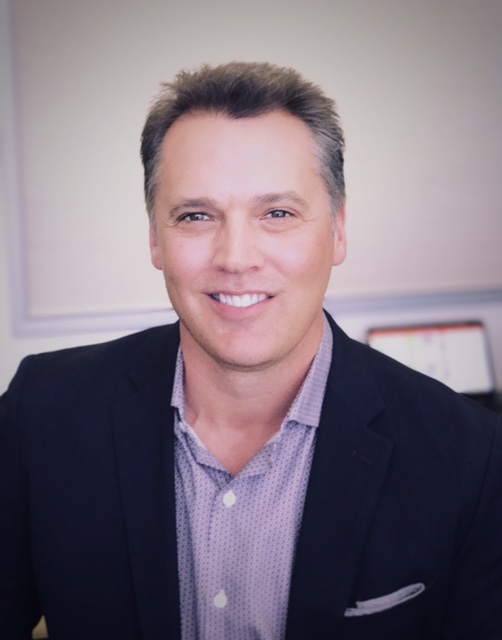 John moved to Southern California from Indiana in 1992 where he studied marketing and communications at Purdue University.  Not long after earning his BA from Purdue, John made his way out to Redondo Beach for a few weeks to visit relatives.  Thanks to the beautiful climate, incredible surf and sand, and, plentiful mountains and snow, John's few weeks in Redondo Beach has turned into a few decades, and then some.
John began his career in mortgage lending in 1998 with United Pan-Am Mortgage.  He fell in love with the fast paced environment and realized that he had a natural inclination for structuring both prime and sub-prime loan packages, and, most importantly, creating win-win loan scenarios for both his clients and company.  The next stop on John's California adventure took him to Orange County where he went to work as a loan officer for Four Corner's Financial and LendingCorner.com.  Quickly assimilating to his new environment and a changing real estate landscape, John went on to win the President's Award for sales and service excellence in three consecutive years by originating and closing purchase and refinance loans on SFR, Condos, 2-4 unit properties as well as extensive deal making on commercial properties.
During the crash of 2008, John fulfilled a life long dream of living and working in New York City.  As one of the original members of the Affiliate Sales & Marketing department for Major League Baseball Network, John was an integral team member of just six people that played a significant role in MLB Network becoming the single largest cable network launch in history, on January 1, 2009.
Passionate about real estate, the mortgage industry and California itself, it was imminent that John would return to Orange County to pursue his real estate dreams.  We're thrilled to have John on our team as the Director of Business Development.  Other than his breadth-and-depth of knowledge for structuring loan packages that work for borrower, lender and investor alike, John brings his tireless work ethic and a very high level of transparency and integrity to the world of hard money, bridge loans and business purpose lending.
In his spare time John loves to travel and polish his skills as an accomplished landscape and architectural photographer.  When not behind his camera you'll likely find him on the links with his friends, or, in the Sierra Nevada's with his snowboard living out his version of the California Dream.
CALBRE #01335988
— — —
Website Redesign by Marcel Bagrin