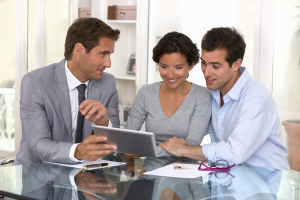 I received a loan scenario recently and the request was for a large new 1st Trust Deed that was paying off an existing Bank First Trust Deed while providing cash-out to the borrower. When I discussed the loan with the borrower, I asked some questions and understood that what the borrower really wanted was cash-out money to fix the rental property in preparation for an immediate Sale. As in many cases, the borrower needed the money but did not understand the intricacies of his/her loan choices. In this case, the borrower did not want or need a new higher priced 1st Trust Deed, and had plenty of equity in the property to support a new short term 2nd. The problem was that the borrower had not really been listened to.
Rules and Regulations for housing finance can be complicated and confusing. Lenders and Brokers forget that borrowers may not understand seemingly rudimentary terms, loan options, compliance issues and loan-to-value ratios. Below is a table depicting loan requirements in simple English and the applicable Hard Money Loan Product: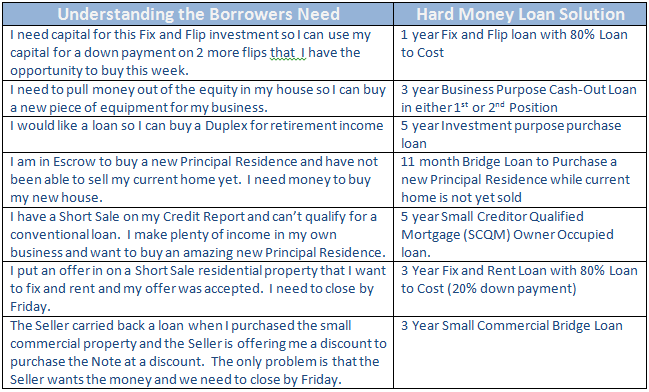 Make sure your Lender or Broker is listening to your specific requirements.  What is your loan scenario?  We would like to know.  Please submit a post on our Mortgage Vintage, Inc. Facebook Page or our LinkedIn Company page.  If you enjoy discussions like this, please sign up for our Linked in Group called Southern California Trust Deed Investment Group.