Repeat Mortgage Vintage Inc. through "CrowdTrustDeed" borrower, very successful Southern California realtor and real estate investor sought a 1st TD blanket cash out loan on these two "Free and Clear" non-owner occupied SFR + Condo investment properties. The Condo is in Costa Mesa, Orange County, CA and the SFR is located in the Palm Valley Country Club, Palm Desert, Riverside County, CA. Use of funds is down payment on acquisition of new rental investment property.
The Costa Mesa subject property is a two story, townhouse style Condo with a total of 6 rooms: 3 bedroom / 2.5 bath with 1,348 SF of living area. The Condo features a nice outdoor patio, side yard, 2 car attached garage and backs up to a community pool. The Condo is very well located by the Newport Back Bay, close to schools, shopping, entertainment, John Wayne Airport and near the 405 + 55 FWY. The property is fully occupied, earning $3,000 per month.
The Palm Valley Country Club subject property is a single story, traditional-style SFR on the golf course with a total of 5 rooms: 3 bedroom / 3.5 bath with 2,125 SF of living area. The SFR sits on a .04 acres lot. The property is well located off the 10 FWY, surrounded by similar SFRs, other golf clubs and close to schools, shopping and entertainment. The property is rented via VRBO and has earned $31K this year vacation rental activity.
What we like about this Trust Deed opportunity:
752 FICO repeat Mortgage Vintage through "CrowdTrustDeed" Borrower
Very successful Southern California Realtor
Two rental properties in good locations
Both rental properties income producing
Low 24.96 LTV and 24.74% Net LTV
8.50% Annualized Return
5 Months Guaranteed Interest
$1,272,000 Gross Investor Equity Protection
$430,000 1st TD @ 8.50%, 25.39% LTV, SFR + Condo, NOO, CO, 18 mo. term, $43,000 Min Inv., Costa Mesa and Palm Desert, CA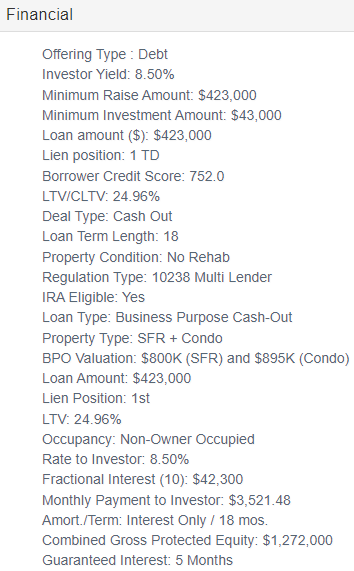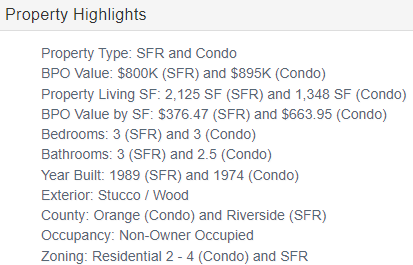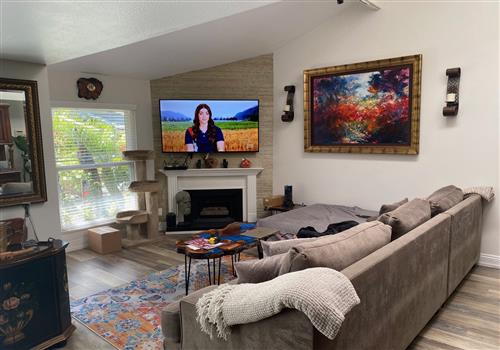 Costa Mesa living room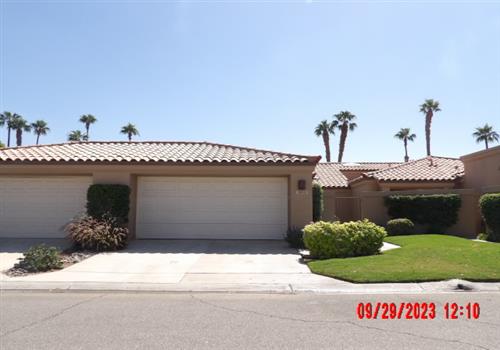 Palm Desert front of house