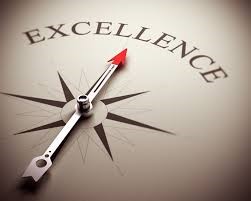 I want to thank you for your continued support of Mortgage Vintage and CrowdTrustDeed. When we founded Mortgage Vintage in 2009 and CrowdTrustDeed in 2015, our vision was to use technology, data and relationships to help us make better loan origination decisions and to simplify, provide clarity and online access to Trust Deed investing. We are extremely grateful to our Borrowers, Brokers, Lenders and Service Providers and look forward to continued successes. Here are a few 2018 highlights:
Mortgage Vintage Originated and CrowdTrustDeed investors acquired more than $35
Million worth of Trust Deeds in 2018
Average Current Income Yield was over 10%
Total Number of Loans: 108 (70 loans in 2017)

36 Owner Occupied and 72 Non-Owner Occupied
66 1st Trust Deeds and 42 2nd's
Average Loan Size: Over $324

Lenders received more than $20 million in current income/cash flow distributions during the year
Areas of Concentration in California Real Estate Hard Money Lending:
In our lending business where we invest in senior and secondary secured loans, we look for loan opportunities that either have strong potential cash flow that can support the interest payments, or properties with value-add components that may be positioned for lease improvement strategies
Major and Minor Renovation/Rehab/Value Add Projects
Purchase financing for both residential business purpose and commercial properties
Refinance, for both consumer-purpose and business purpose
Bridge financing (using equity in a primary residence to purchase another
primary residence)
Opportunistic purchases, quick close, self-employed, credit impaired, equity
driven
One of the most gratifying aspects of our business is everyone involved benefits from the process: Our clients have obtained the needed financing in an efficient and expeditious manner, our investors have earned a healthy return on the money they've loaned as a reward for the risks they've assumed, and our company has been compensated fairly for bringing everything together…a WIN-WIN-WIN!
Our business plan is to continue finding and underwriting outstanding Real Estate Debt opportunities with a focus on capital preservation for the investor through equity protection and viable cash flow opportunities. Whether there ends up being a recession in 2019 or 2020 or beyond, from a strategic perspective, we plan to have our borrowers exit their Flips appropriately or continue to hold on to potentially cash-flowing real estate through a downturn.
It is hard to walk through our offices at Mortgage Vintage and not hear the phrase "Investor Protection." Capital Preservation is one of our core values via thorough processes and tried-and-true business sense, we pledge to bring quality Trust Deed investments to our investors. Our business plan calls us to continue investing in technological improvements and human capital to thoroughly vet each Trust Deed prior to offering it up to our trusted investors.
We are excited about all that 2019 has in store for our stakeholders. We look forward to bringing even more exclusive, vetted Trust Deeds to our clients. We hope you can join us in your pursuit of building wealth and growing a non-correlated passive income stream as we continue to source quality Trust Deed investments on behalf of discerning investors. If you, or your clients, need financing, for any purpose (residential or commercial), purchase, refinance, bridge, we will do our best to help, so please do not hesitate to give us a call!  Have a Happy and Prosperous 2019!