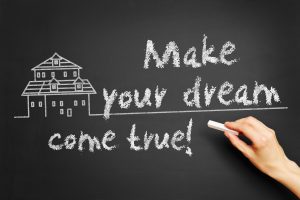 More than 14 million U.S. properties were "equity rich" – meaning loans secured by the property were 50 percent or less of market value in 2Q 2017, reported Attom Data Solutions, Irvine, Ca.  These equity rich have increased in total numbers by over 1.6 million homes in the last year and now represent over 24.6 percent of U.S. properties, which is up from 22.10% in 2Q, 2016.   "An increasing number of U.S. homeowners are amassing impressive stockpiles of home equity wealth, enjoying the benefits of rapidly rising home prices" said ATTOM Data Solutions SVP, Darent Blomquist.
This increasing Home Equity continues to provide fuel for Entrepreneurs and Self Employed borrowers looking to grow their business and make their dreams come true!  Why go to Shark Tank, Angel Investors, Venture Capitalists, Crowdfunding, Initial Coin Offerings or other high cost business credit when a hard money loan can provide fast capital at comparitively low rates?   Self-Employed or Real Estate Investor borrowers can pull cash-out of these equity laden properties to buy inventory, make repairs, add marketing budget, purchase additional plant and equipment or simply use for working capital.
When a borrower does not qualify for a Bank HELOC and needs the money quickly,  a business purpose cash-out loan fills the gap.  Following are a few recent examples of creative, hard-working and ingeneous entrepreneurs who are executing on big ideas with their Business Purpose Cash-Out loan:
Jerry will make Tenant Improvements for his newly acquired Warehouse and Office
Cosimo will use the funds to Entitle a neighboring property for a subdivision development
Alfredo purchased a new retail building to expand hair salon business
Fei used the money for a new movie production in Hollywood
Sid, a radio talk show host, will use the funds to help expand a radio show Internationally
Alfonso's Cash out will provide the Down Payment to purchase a Multi-Unit Apartment Building
Vivien's Cash-Out Funds to market a $50 Car Key replacement part compared to a Dealer's $300 version
Harley used Cash-Out to fix up an inherited rental property after his wife's Mom passed away
Tim used the money to fix up a Hip new LA based Arts District Night Club and Restaurant
To review any of these  recent transactions – click here
Fresh Capital from Private Money Business Purpose Cash-Out loans stimulates the economy, increases hiring and enables business owners to reach their Dreams.  Borrowrs typically exit these bridge loans with a Conventional or SBA long term loan during these shorter 1-5 year bridge loan timeframes.
If you have a new business idea and want to make it happen we would like to know.  Check the Business Purpose Cash-Out Loan Program here.  To let others know of your success please submit a post on our Mortgage Vintage, Inc. Facebook Page or our LinkedIn Company page.