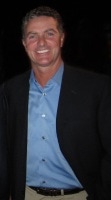 Sandy MacDougall
Sandy founded Mortgage Vintage, Inc. and carries a 100% successful track record in principal repayments for lenders having originated over 590 funded loans and over $150 million in loan originations. All paid off loans have delivered the prescribed return of capital and one loan that resulted in an REO returned a 6% yield to the investors instead of the prescribed 10%.
Sandy brings a wealth of investment management, marketing, mortgage technology and real estate expertise to the Management Team. Sandy possesses over 35 years of successful lending, professional sales and business development experience in the Financial Services Industry and over 25 years of experience in the Mortgage Industry. Sandy launched his successful sales career with IBM and has spearheaded many strategic and game changing software solution sales to large multi-national financial services clients. Sandy's technical and financial services specific consultative skills give clients confidence to make critical, real estate investment and lending decisions.
As a successful mortgage solutions business development professional Sandy's advisory experience ranges from Origination to Servicing to Capital Markets. Sandy enabled large Top 100 mortgage industry clients to improve operations and profitability through enhanced Point of Sale, Loan Origination, Product and Pricing, Automated Underwriting and Strategic Vendor Management strategies and solutions. Sandy's previous clients include Wells Fargo, Bank of America, Citicorp, JP Morgan Chase, ING Direct, First American and Fidelity.Sandy attended UCLA and earned a BA in Business Economics and currently serves on the Education Committee for the California Mortgage Association.
We Are Experts At What We Do.