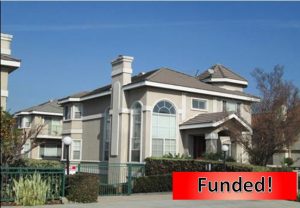 Recent Transaction – $308,000 Business Purpose Cash Out, Monterey Park, CA
Real Estate investor was seeking a business purpose cash-out 2nd TD on this non-owner occupied property to use for real estate investments. Purpose of the loan proceeds was to acquire 8 acres of fully entitled and permitted land in Indio, CA to build a 132 bed assisted living facility.
Subject Property is a contemporary 2-story, 5 BR / 3 BA condo/townhouse in Monterey Park, CA.  The home has 2,251 sf of living space and has a 3-car attached garage. The property is situated in the Alhambra School District and is conveniently located near shopping, restaurants, places of worship, public library, HWY 60 and 10 FWY.  The current tenant pays $2,000/month in rent and has lived in the residence since Aug. 2015.