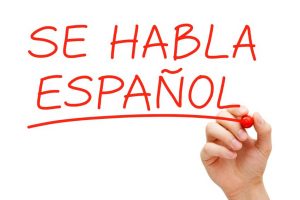 Our experience tells us that Hispanic borrowers are excellent borrowers, therefore we are here to support you as you grow your business and we will provide you the funds quickly and professionally.  We offer hard money loans to resident aliens and green card holders.
Hard Money Loans and Hispanic borrowers are a great fit:
Many Hispanic borrowers have not grown up in a culture of "Credit" and hence have not established strong Credit histories and scores
Hard-working Hispanic borrowers are in many cases Self Employed and do not necessarily document all their income on Tax Returns
Hispanic Borrowers care about their property and typically improve and maintain their real estate
As a general rule Hispanic borrowers generally pay the mortgage on time
A good reason to choose Mortgage Vintage is because we speak Spanish fluently.   I understand the difficulties of learning a 2nd language so when I can, I speak in Spanish to our Hispanic borrowers.  Speaking in someone's native tongue allows me to really comprehend the loan situation and the goals and desires of the borrower.    Being able to quickly understand the scenario we are able to then quickly engage our process and get you the funding you need to move forward.
A little bit about how I became a fluent Spanish speaker.  When I left to go work for CB Comercial de Mexico in Mexico City in the 1990's, I had no idea that Spanish would be invaluable in our Hard Money Lending business today.  Like most other kids, I learned Spanish in school but my real learning and understanding of Spanish and the Hispanic culture came from my immersion into the Capital City of Mexico.  I read the local "Reforma" newspaper, listened to Spanish Radio, spoke Spanish at work and enjoyed all the culture of places like Acapulco, Mazatlan, Cuernavaca and Valle De Bravo.    I spent several years in Mexico and as a result because fluent in Spanish not only from a conversational aspect but a financial based business aspect.