I recently attended the Real Estate Investor Expo "REIEXPO" in Anaheim, CA and enjoyed meeting many Real Estate Investors while learning about new Investment strategies. What struck me about the meeting was the plethora of methods Real Estate Investors use to make money in Real Estate. Investors with different education, skill sets, risk tolerances, time, money and licensing have a choice of the type of real estate investment that fits their personal profile.
The investors I met work to grow their cash flow and personal wealth while maintaining an entrepreneurial and non-corporate lifestyle. Which Real Estate Investment Strategy is best for you? While there are many more real estate investment vehicles than I mention below, I have broken down some of the major investment types and commented on the advantages and success factors for each real estate investment approach: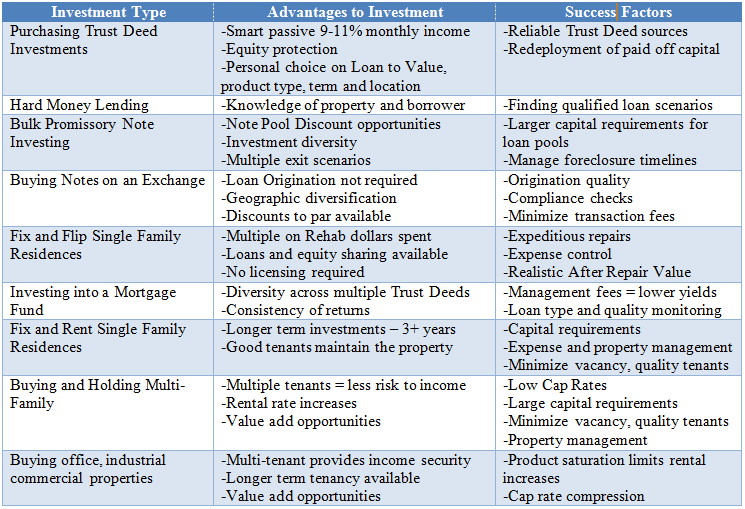 Mortgage Vintage, Inc. provides Fast and Professional Private Money Loans and Trust Deed Investments.   Do you have any current real estate investment opportunities that need Private Money?  We would like to know.